Welcome to
Sacred Heart Catholic Community
50 Mohican Street
Lake George, NY 12845
(518) 668-2046

Pastor: Rev. Joseph Busch
Rev. Nellis Tremblay, Retired
Deacon:Rev. Mr. Frank Herlihy Deacon: Ryan McNaulty
Our Mission Statement...
"As members of God's family...we are called to love and serve one another in the example of Jesus Christ"

Join us this Sunday, August 14th at 11am for a Fundraiser BBQ...
the Knights of Columbus are raising funds to help a local young man with the purchase of a used handicap van.
Sausage, Peppers and Onions served on a bun with a slice of watermelon.
Only $5!!!!
please, show your support and join us in this great fundraiser.
(Take Outs are available!!!)
Summer Mass Schedule
(Memorial Day Weekend - Labor Day Weekend)
Sacred Heart Church
Saturday 5:30pm
Sunday: 8am and 10am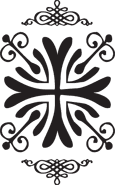 Daily Mass at Sacred Heart: Monday - Wednesday - Friday 8am
Adoration of the Blessed Sacrament - Wednesdays, 8:30am - 9pm
All are welcome....


Cluster Mass Schedule:
St. Cecilia's Church - Warrensburg: Saturday 4:30pm & Sunday 10am
Blessed Sacrament Church - Bolton Landing: Saturday: 5:30pm Sunday: 9am & 10:30am